Excursions of a day
"Turkana Boy" site at Nariokotome and Central Island are two places that we can visit in Turkana lake as excursion days.

Day excursions around Turkana Lake

An early wake-up to enjoy sunrise and to have breakfast before you embark on your trip to visit "Turkana Boy" site at Nariokotome where it was discovered (nearly complete skeleton) by Dr. Richard Leakey. On your way back visit the ancient standing stones of Namorutunga (a sacred place for Turkana people), visit Ferguson Gulf, and Kalokol settlement to experience/witness the hectic life of the fishing community. The gulf is a birdwatcher's paradise: thousands of flamingos, pelicans, seagulls and other water-bird species.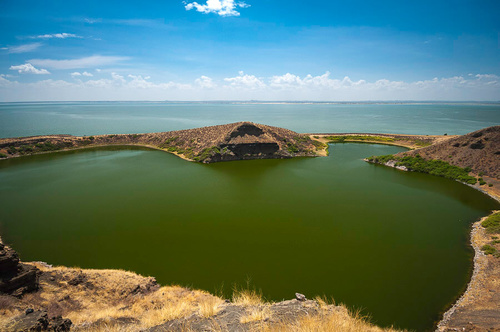 Central Island in Turkana lake

It is also possible to do a day excursion to Central Island National Park by boat whereby you explore the island on foot and by boat or do sport fishing around the island.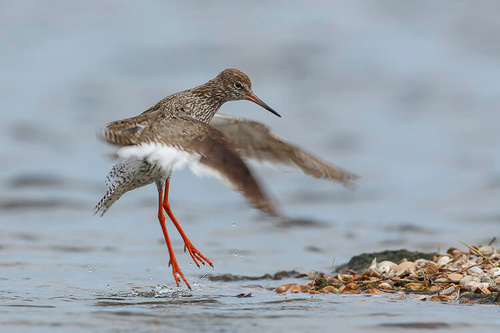 Nature and bird Walk on the shores of Turkana Lake

An early wake-up-call with a cup of tea/coffee to enjoy sunrise before you embark on a morning walk along the beach to enjoy the view, the lake breeze, birds/bird's-calling and Turkana community domestic animals coming down to quench their thirst. Our precious, and proud to have, wildlife within Lobolo Camp include genet cats, ground squirrels, tree squirrels, hedge-hogs, hares, porcupine, monitor lizards, and cobras and carpet vipers. Our seasonal near by lagoon is a haven for flamingos, pelicans, herons, sacred ibis and many other water-bird species, the list is endless. Walk up to the cliff-top to enjoy the panoramic view of our natural doum-palm forest, over the lake and the far distance horizon, a view to behold.

Recreational experience in Turkana lake

You can choose to just relax and meditate or enjoy swimming or interact with the locals by the beach or read a book or update your travel diary. A yoga exercise in the morning to acclimatise, so put your precious yoga mat on your list.

Sport fishing

With your fishing gear and our dedicated fishing boat spend your day around Central Island for some real action, expected and exciting catch could be Nile Perch, Tilapia, Tiger fish to mention but a few. "Put dinner on the table"